There are three ways a code can be deleted in the IP keypad. The code can be deleted via the keypad, HTML, or the LMP software.
Keypad:
From the Main Menu,press the * key and type in your 00 or 01 code. Then press 4 for other.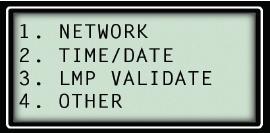 Press 1 for the delete option.
Now enter the user position which you are trying to delete. Note: position 00 cannot be deleted only changed.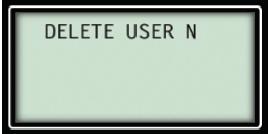 HTML:
Log into HTML with the 00 or 01 code.
Click on Manage Codes Choose the user position from the drop down menu. Select the delete option.
Code/confirm code is filled in for you. Enter the the 00 or 01 code.
Click the OK button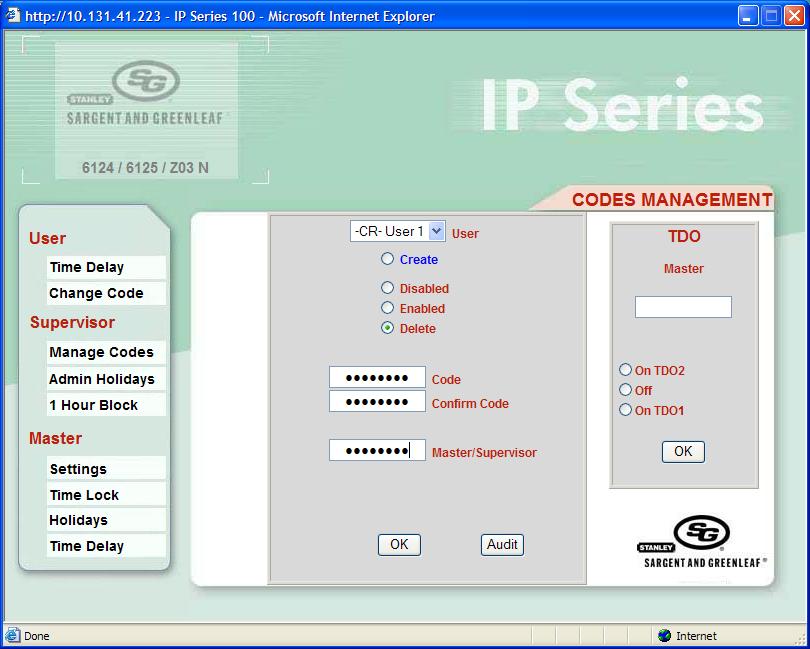 Applicable to:
IP Keypad, LMP, Exception Reporter