Problem:
My keypad says I need a key when trying to perform a management operation (78* set time, 73* set date, etc).
Cause:
You have programmed the lock using a green or red key from your system software. When you programmed the lock you selected the option to "require key" under the users tab.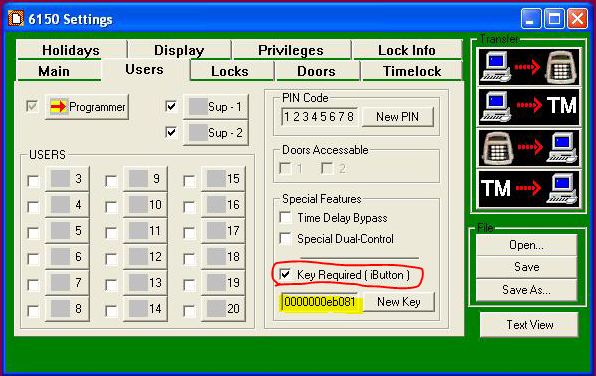 Solution:
Uncheck the require a key option under the user tab. Reprogram the key and upload the data to the lock. This will will then allow you to program without a key.
Applicable to:
6300